The Deal:
I have here nine notecards. They are the first of many. On the front, college-ruled side is printed a sentence of some kind. They vary in style, tone and content. On the back is printed my phone number.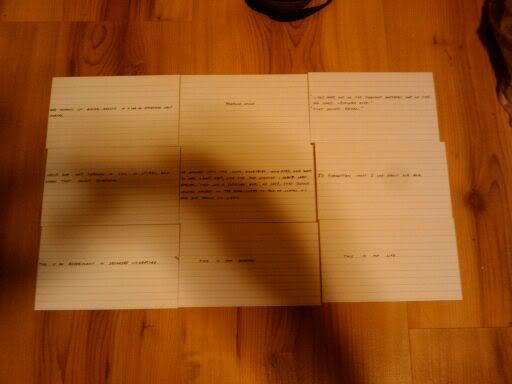 I will take these and distribute them, out there. They will be tucked into books and left on seats and thrown away and folded into newspapers and anything else I come up with.
What will happen? Maybe nothing. Maybe something! Maybe everything. We are going to find out.
THE RULES
1) No houses.
2) No businesses we frequent.
3) Be discreet.
4) Don't question.
5) Don't hesitate.
6) Don't look back.
7) Answer the phone.
That's all for now.